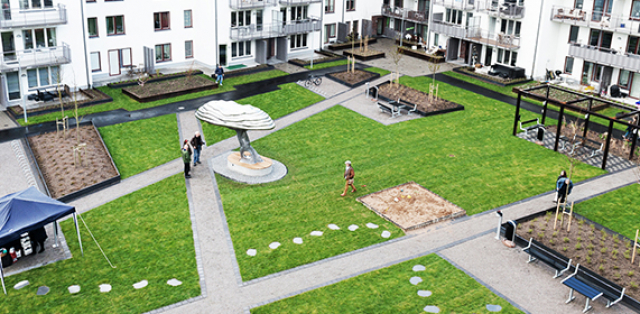 Business idea & goals
John Mattson makes daily life easier for everyone by offering well-managed, attractive homes and safe neighbourhoods.
Our business idea revolves around the long-term ownership, management and development of residential property and attractive local communities in the Stockholm region.
Financial targets
Our financial targets:
An average annual growth in EPRA NAV per share of not less than 10%, including distributions to shareholders, over a business cycle.
An average annual growth in income from property management per share of not less than 10% over a business cycle.
The value of the Group's property holdings is to total at least SEK 10 billion by 2023.
Financial assets
The company's long-term loan-to-value ratio may not exceed 50%.
The company's interest coverage ratio may not drop below 1.5.
Dividend policy
Over the long term, dividends are to amount to 50% of annual income from property management. Because John Mattson will prioritise value-creating investments in the property portfolio over the forthcoming years, future dividends may drop below the long-term target or may not even transpire.