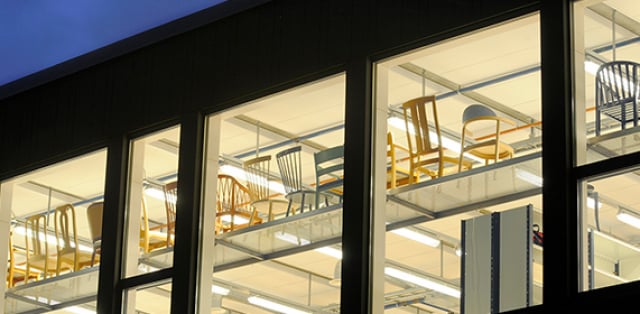 Property portfolio
John Mattson's properties is located on Lidingö, in Sollentuna, Nacka, Stockholm and Upplands Väsby. The portfolio encompasses roughly 2,800 apartments and approximately 217,000 sq m. of lettable area.
Demand for John Mattson's apartments is considerable. As a result of the close-to-nature location, proximity to Stockholm's inner city and the quality of housing offered by John Mattson, the vacancy rate in the portfolio is low. Vacant apartments are essentially all project vacancies – apartments that are being upgraded to raise standards.
A majority of John Mattson's apartments are built in the 1960's and -70's. Further more, the greater part of the apartments are renovated accordingly to eather John Mattsons concept of basic upgrade or complete upgrade.
The apartments on Lidingö are located in Larsberg, Käppala, Dalénum and Baggeby. In Sollentuna, the apartments are located in Rotsunda or Rotebro.