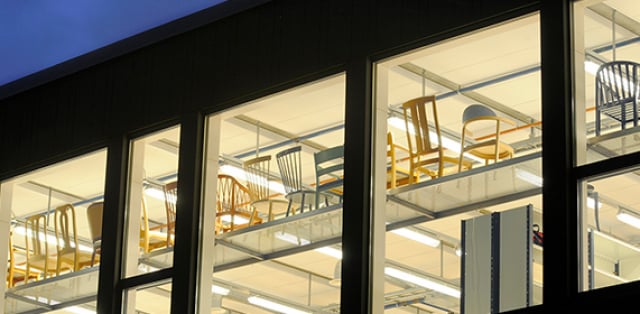 Property portfolio
John Mattson's property portfolio is concentrated in southern Lidingö and encompasses 43 buildings with just above 2,200 apartments and approximately 169,000 sq m. of lettable area, of which approximately 91 percent is residential space and nine percent is commercial space. The property value is approximately SEK 6,4 billion.
Demand for John Mattson's apartments is considerable. As a result of the close-to-nature location, proximity to Stockholm's inner city and the quality of housing offered by John Mattson, the vacancy rate in the portfolio is low. Vacant apartments are essentially all project vacancies – apartments that are being upgraded to raise standards.
John Mattson's apartment portfolio consists of studio to four-bedroom apartments, the majority of which are one- and two-bedroom apartments. The apartments are located in Lidingö in Larsberg, Käppala, Dalénum and Baggeby.